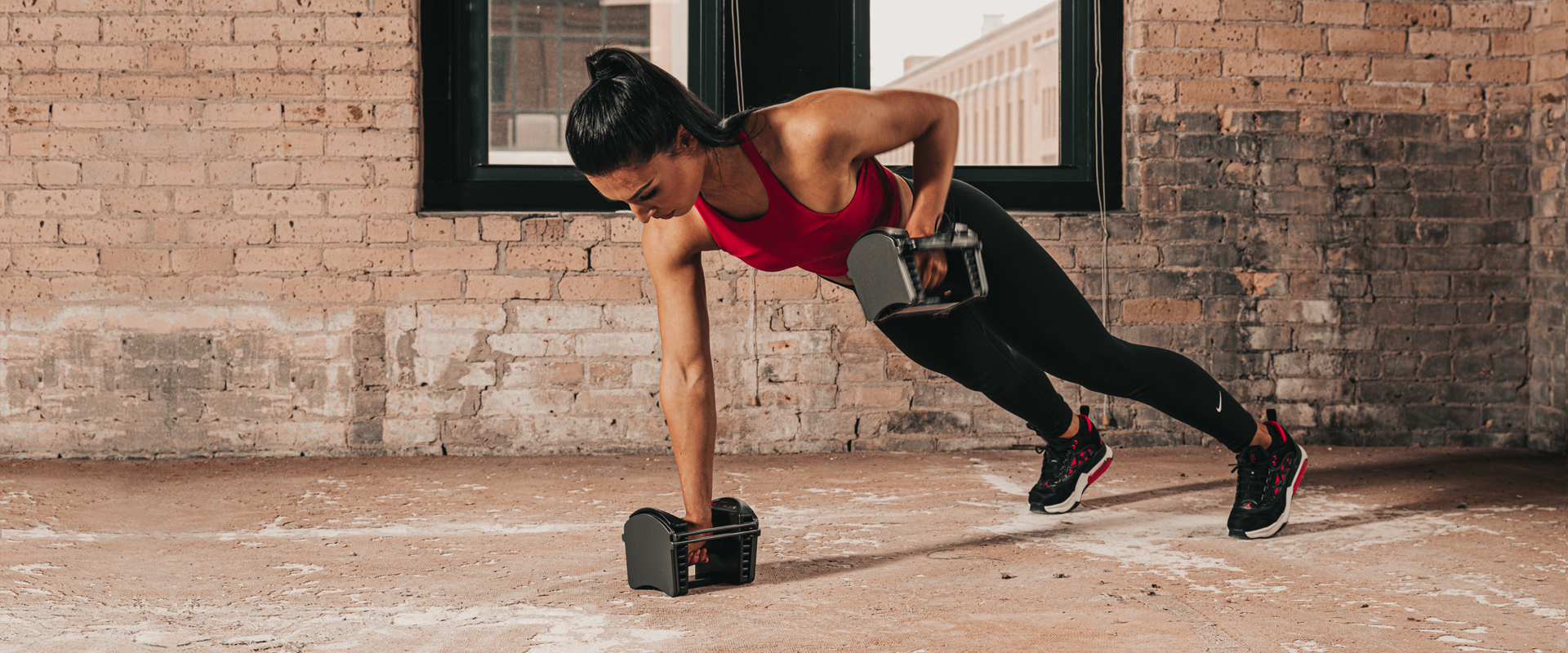 Slider_PB_1
Save space. Maximize efficiency.
POWERBLOCK
Find your power!
The innovative design of the PowerBlock dumbbells makes exercising so much more fun and easier for the fitness freak and home athlete. The PowerBlock concept is simply fantastic in its simplicity. You wonder why no one has come up with this idea earlier.
The weights of these PowerBlock dumbbells fit together like a nest of dishes in your china cabinet. That is why they take up so little space. Which is not only useful while sporting, but also practical to efficiently organize the gym room.
The PowerBlock consists of a number of weight elements each with a heavier mass, that fit together and are clicked together with a sturdy pin system. 
This pin is attached with a strong elastic to the middle part of the nest of weights. Several elements can be combined to the desired weight and with the double pins these weights are attached to the handle. 
The only thing you have to do is to lift the chosen weight with the hand grip and start your exercises. How easy can exercising be! The hand grip element contains two additional cylindrical weights which (both or just a single one) can be used to precisely adjust the load of the weight training.